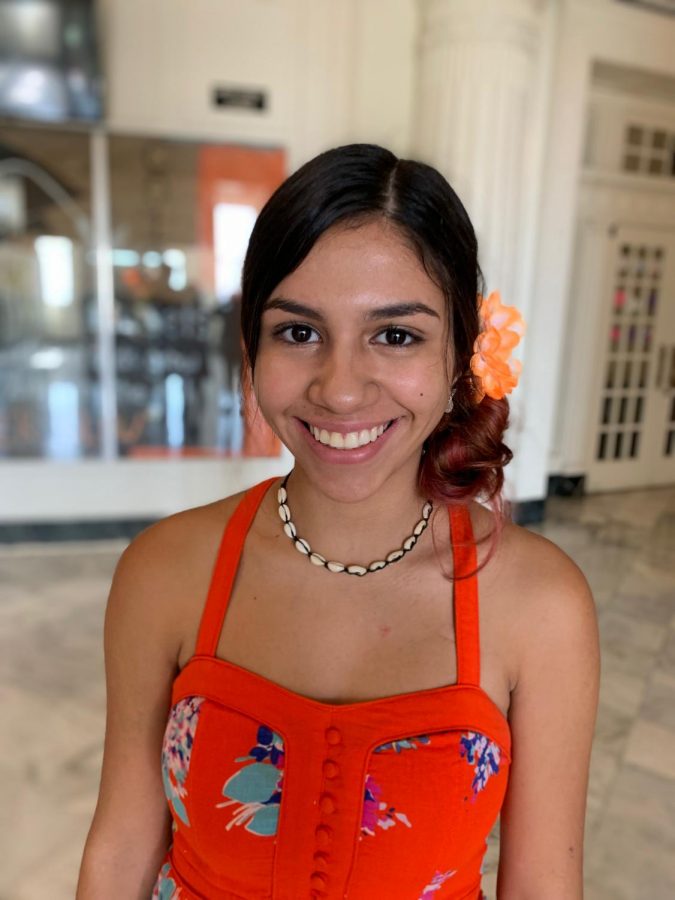 My name is Sydney Truax and I am a senior here at El Paso High. I was born and raised in El Paso. I was born on Feb. 27 and am currently 17 years of age. I have two brothers and live with both my parents and my seven dogs and 15 chickens in the lower valley of El Paso.
When I was at the age of four I was diagnosed with a cancer called Acute Lymphoblastic Leukemia and underwent four years of chemo therapy. I lost all my hair, underwent several surgeries and faced weight fluctuation and scarring. I missed tons of school when I was at the hospital and when I did go I was so embarrassed that I didn't look like the rest of the kids.
My hair was gone and sometimes I was chubby from the medicine, sometimes I was skinny or other times I had to go to school with tubes coming out of me. Due to this my brothers and I had an abnormal childhood and grew up in the hospital. Most of our significant milestones as children happened there. I am currently eight years in remission and am 100 percent cancer free.
My home school is not El Paso High, it is actually Ysleta High School. My father was a teacher and coach for football and track here last year, so I came here so I could be at the same school as my father. I attended Wiggs Middle School and Dolphin Terrace Elementary school where my mom teaches kindergarten.
I am apart of the newspaper (The Tatler) and the broadcast team. In previous years, I was in journalism, newspaper, and yearbook. I  got a taste of writing and photography and I really enjoyed it. I think because of this love of writing and photography, I can further the newspaper by publishing more often and with great quality photos and writing content.
Sydney Truax, Student Life Editor
Feb 22, 2020

Lockdown places school on high alert

(Story)

Feb 22, 2020

56 years in the making, Tovar family shares Spring Fiesta crown

(Story)

Sep 27, 2019

El Paso High Community Reacts To Walmart Shooting

(Story)

Jun 01, 2018

All EPHS Boy-Girl Reflect On Recognition

(Story)

Apr 30, 2018

Tiger Cheer Losing Six To Graduation, Adds Boy To Next Year's Squad

(Story)

Apr 04, 2018

Tiger Choir Earns First Division Ranking At UIL

(Media)

Dec 19, 2017

Spur Editorial Staff Goes Big At Journalism Convention In Dallas

(Story)

Dec 15, 2017

New Soccer Coach May Determine How Far Team Goes

(Story)