New Year, New Me: Tigers On 2018 Resolutions
The year 2017 come to an end and 2018 has many at EPHS looking for ways to improve their lifestyles through new year's resolutions and although not everyone agrees with resolutions, many people seem to avoid them all together.
"I like new year's resolutions because they give you something to look forward to for the upcoming year," freshman, Omar Aranda said.
Aranda decide that in for the upcoming year he is going to learn to speak Arabic. His neighbor is Arabic and he has been teaching Aranda a few words but Aranda is hoping to master the language within the next few months.
Mr. Xavier Miranda believes that new year's resolutions are something to relish.
"They have value [new year's resolutions] they give the opportunity to reflect," Mr. Miranda said.
Many years back Mr.Miranda made it a goal to cut down on soda and up to this day he still going strong on that resolve. As for his resolution for 2018 he decided that he would try to ride his bike to school at least three times per month.
However not everyone is as thrilled about the idea of resolutions.
"Every year you decide to lie to yourself and others. All through the month of January you stick with your resolution until you decide that others have stopped caring then you can stop," math teacher,  Sergio Padilla said.
Mr. Padilla wasn't alone on this stance, this mentality towards resolutions seemed to be widely shared.
"While I think they're a good idea, they don't usually end the way people expect them to, Its hard to all of a sudden create a new routine for yourself and stick to it," sophomore, Eden Valenzuela said. "Personally I have tried and failed at numerous resolutions. So I've just given up. Like I have with everything else at this point."
About the Writer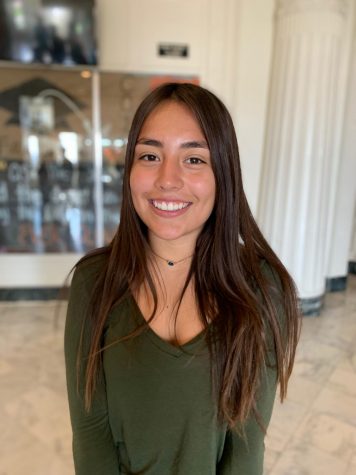 Aranxa Valencia, Staff Writer and Photographer
My name is Aranxa and I'm just an average, every day sophmore. I have a knack for drawing, running, reading and writing. Since I do enjoy writing, I figured...