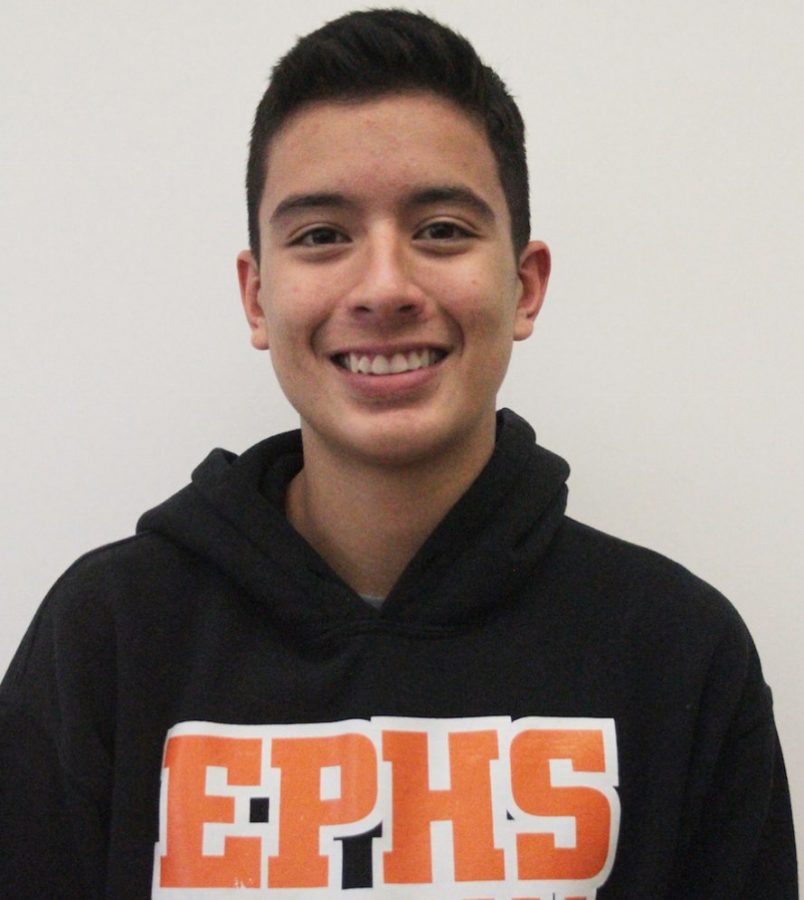 El Paso High School is one of the most beautiful schools in the entire country. The architecture of the building resembles the entire city of El Paso.
This magnificent school has a very extensive history, as this is the year of its centennial celebration. I'm proud to be a part of the culture here and the opportunities that await for me. I'm glad to be a student at this iconic school.
My name is Nathaniel Duran and I am a sophomore.  Last year as a freshman, I didn't know what to expect when I first arrived here. It was easy form me to adjust to make in my opinion, making my way around school wasn't as hard as I expected.
This year, I'm in involved with newspaper and will cover sports. I will provide information and content you will enjoy reading this school year.
The reason I took newspaper this school year is because of my interest of writing stories and being involved with school activities. I want to be able to see other people's perspective of their life and thoughts with their involvement in sports, clubs, class work, and opinions.
As we celebrate a historic year as it is our school's 100
th
birthday, it really does show the pride the students and teachers have here. We are all proud to be Tigers, and like to believe the majority of us love it here.
El Paso High School is a special place for me for many reasons–we have so many opportunities at this school in education, sports and clubs. The window is open for success and great memories.
I am expecting my sophomore year of high school to be a great one, as well as yours. Make every day count and don't miss out on any opportunities to succeed and most of all, have fun.
Nathaniel Duran, Reporter
Feb 02, 2017

Tigers Taking Strides Under Second-Year Head Coach

(Story)

Nov 16, 2016

Season Recap: Tigers Miss Playoffs By One Game

(Story)