AP Assembly Recognizes Students' Hard Work
On Jan. 16 El Paso High School held its 6th annual Academic Prep Assembly to recognize many students that excelled academically. These students were rewarded by teachers with jackets, pins, certificates, and even checks.
Four El Paso High seniors were national merit commended, which means they ranked top five percent of more than 1.6 million students who took the 2015 PSAT. Those students include seniors Kaitlyn Calhoun, Owen Michals, Andrea Ocañas, and Brandon Piel.
El Paso High School College Readiness Coordinator, Cydney Goldfarb, shared her excitement when speaking about the rewarding part of her job after seeing students get recognized.
"It is always wonderful when El Paso High is recognized for its hardworking students," Goldfarb said. "It is the favorite part of my job! I always love seeing the excitement on student's faces when they see their hard work payoff."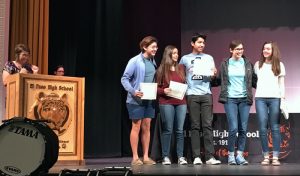 Junior, Jessica Arzavala, shared her thoughts about her academic accomplishments and goals for next school year.
"It's a huge accomplishment and I'm really proud, it takes a lot of work and I'm hoping to continue to work hard to maintain that status," Arzavala said. "A lot of my friends are trying to make there schedules as easy as possible but I want to take as many  AP courses as possible."
Senior, Rada Koile, a member of the school's National Honor Society credits her accomplishments to hard work as she prepares for life after high school and continue her education at Yale.
"It feels good to know that all the work I put in over the years has paid off in a certain way," Koile said. "I already accepted my acceptance letter, I visited and the campus was really beautiful and there was just a real sense of unity there that set it apart from other universities."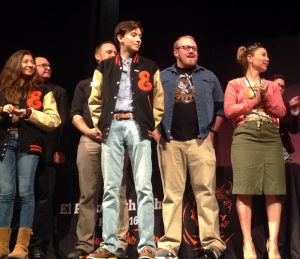 Senior, Owen Michals, was recognized as a National AP Scholar for averaging a score of at least four on all AP exams. Michals is also  part of the Tiger band, Academic Decathlon and High Q teams, but is yet to know where he'll pursue higher education.
"None of those were exactly goals I set out for myself beginning high school, it all just sort of happened along the way," Michals said. "I actually have trouble making myself not caring about assignments, which says something about my work ethic I guess. I'm definitely going to college, either engineering or computer science, Harvey Mudd rejected me so we'll see, I really don't know yet."
About the Writer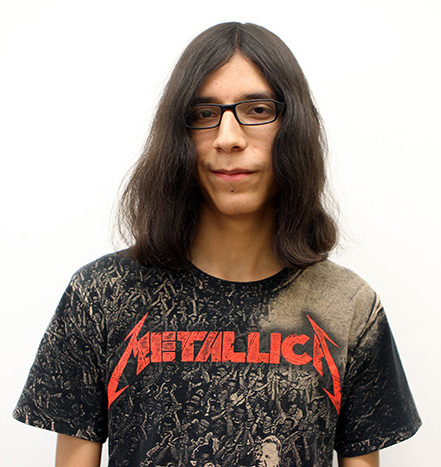 Michael Valles, Reporter
Hello, my name is Michael Valles and I am a Senior. I am a journalist in both Journalism and Newspaper classes. My main goal is to write the best story...