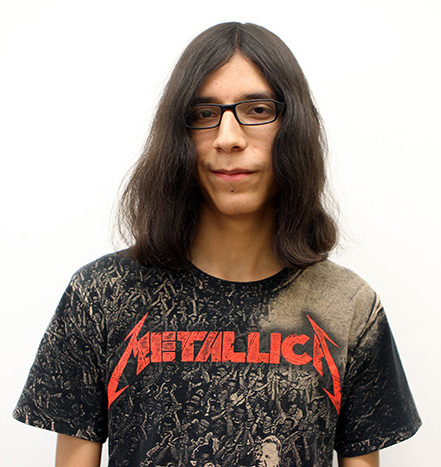 Hello, my name is Michael Valles and I am a Senior. I am a journalist in both Journalism and Newspaper classes. My main goal is to write the best story I can with the most reliability. I have learned and seen much over my four years attending El Paso High, from street pipelines breaking to school lockdowns, you never know when something is going to happen that receives people's attention, and that is where a journalist comes in to play. It is my job to get the facts.
Outside of school I'm a photographer and musician. I dabble in photography. Every day I seek inspiration from nature or its surroundings. When I see something that is picture worthy, I grab my tripod and camera then create my vision. Any given situation can be turned into something surreal with the help of a camera and some editing.
I also play four instruments including the drums, guitar, trumpet and piano. Music runs on both sides of my family, I would say I was born to create. I'm a drummer in my band, Shadow Valley, we play a mixed variety of music from metal to punk, with all the members being former El Paso High students. Pursuing music or photography will be what I decide to do with my life after high school, but for the mean time El Paso High is where I reside.
With just one semester leftt, I will stride to be the best reporter I can be and provide the best material. Though it's going to be tough leaving El Paso High, given all the memories it gave to me, I will never forget the tools and life lessons I learned attending this school for the past four years. Viva la High–Class of 2017.
Michael Valles, Reporter
Feb 10, 2017

AP Assembly Recognizes Students' Hard Work

(Story)