Sisters named district's most valuable players
Being named most valuable player is a distinction usually held by seasoned athletes, but Tessa O'Neill changed that after earning District 1-5A MVP honors as a freshman.
Additionally, Tessa was able to share the excitement with her sister Emma O'Neill who was named defensive MVP.
"I think my sister deserved it and  she really helped me with getting MVP because she kind of pulled me along," Tessa O'Neill said.
Tessa led the team with 33 goals and 36 assists and added how she feels to be recognized as a district MVP as a freshman.
"I wish to keep doing good and learn as much as possible," Tessa said. "I think it is a big recognition because not many freshmen get MVP."
Tessa heads into the off season as one of the city's best players on a team that will return 14 of 17 members.
Emma added how she feels about being officially named the district defensive MVP.   
"It feels good knowing that we both work so hard and train a lot that we accomplished this together, it's something that feels good," Emma said.
The sisters sharing the distinction was made possible by an impressive regular season in which they helped the Tigers to 20 wins and 3 losses including a district championship, the first since 2018.
"They are well deserving of the awards, they've put in the work all season," head coach Peter Fargo said. "But they don't get recognition like this without team success."
Coach Fargo also said that the MVP awards are "indicators of a good team," and hopes the players still improve upon it next season, adding the goal is to repeat as district champions.
"The exciting part about our all-district recipients is the range in age. We have four freshmen selected, one sophomore, four juniors and one senior. Our entire backline and goalkeeper got recognized, all will be back next year."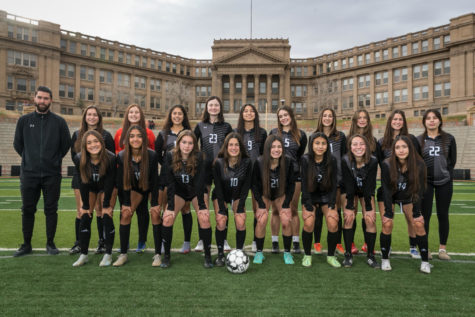 Multiple players earn all city and district honors
All-City
1st team – Tessa O'Neill
2nd team – Emma O'Neill
2nd team – Ela Aldrete
Honorable Mention – Caia Marcee
All -District 1-5A
MVP Tessa O'Neill
Defensive MVP Emma O'Neill
1st team – Ela Aldrete
1st team – Caia Marcee
1st team – Ariana Alvidrez
1st team – Lauren Varela
2nd team – Alyssa Zubia
2nd team – Ashlee Rosales
2nd team – Sophia Lopez
2nd team – Genesis Falcon