COVID-19 Robs Senior Athletes Of Last Hurrah
With the majority of the spring semester canceled due to coronavirus (COVID-19), many spring sports had to cancel the remainder of their seasons, sports that included baseball, track, and softball, along with tennis, and golf.
The week of March 15-21, following EPISD's spring break, students were notified not to come back to school in order to combat the spread of coronavirus. This left many wondering what would happen with school activities that still hadn't been completed. 
With many universities relying solely on virtual recruitment, this leaves hope for athletes who want to play a sport at the next level, but for those whose athletic careers are to be capped with their senior year, the moment came sooner than they would have hoped.
"My favorite baseball memory was when we went to Phoenix for a baseball tournament because I had so much fun with my teammates and we were able to bond more," senior baseball player, Freddy Provencio said.
Provencio is among few athletes who will be playing at the collegiate level. He will be attending Fraciscan University in Ohio to further his baseball career. 
As many students come to the realization that they will never set foot on an El Paso High School field or court they reminisce about the good times. 
"(I will miss) everything. My teammates, coaches and all the good times we had. As for EPHS it was the most memorable 4 years of my life," baseball player, Alfonso Campos said. 
While adjusting to a life away from the field and onto a screen, student athletes now have the challenge of conquering online school.
"I feel like online classes are good, but also they have their downside to it because we don't really get that one on one action from the teachers, but at the same time we can get our work done easier because we are at home and I feel it's easier to do our work at home," Provencio said.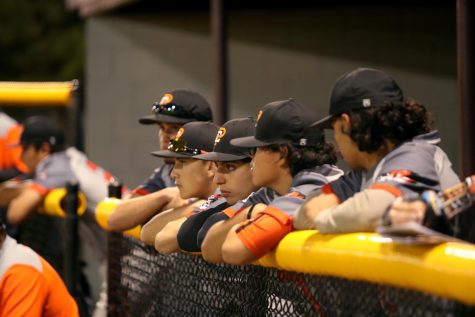 With the EPHS baseball team's goal of being a district playoff contender put on a shelf, other sports also face the same dilemma. 
COVID-19 canceling the 2020 track season affected some athletes more than others as is the case for All-District senior, Laura Barrios Bardi.
"Being district champion for not only one event, but for two, It just hurts because I was like wow, you know, after a bunch of hard work," Barrios Bardi said. 
With the streak of several athletes qualifying for the track regional meet, to some that felt like a tradition that was broken by this pandemic. 
"I thought I had a chance to qualify for regionals, but you know that never came for any of us. So that's the rough point because I was running my best this season. My hope for the season was to run a 52-seconds 400 (meter race) which is one lap. I was at 53 seconds when the season got cut, so I knew, I still had a lot within myself to progress to that mark, but I couldn't reach that," senior, Benjamin Grajeda said.
Track and field has a tradition for its seniors. On the last night of the district championships, all seniors from every 1-5A school partakes in one final lap around the track with the people they have been competing against for the past four years. 
"It really sucks because a bunch of people from the team were really looking forward to the senior track meet where all the seniors get together and they run around the track," senior, Robert Griffith said.