All EPHS Boy-Girl Reflect On Recognition
El Paso High has a tradition of electing an All EPHS boy and girl, every year two candidates who best represent the senior class and El Paso High as a whole. For the 2017-18 school year Tommy Torres and Lucia Hernandez were chosen from a list of nearly 30 worthy candidates.  
This year's selection process, the candidates underwent was different from previous years. Hernandez and Torres were among many candidates who aimed to represent their senior class as best as they could.  
"First, we turned in our applications, then I was a finalist," Torres said. "I had to come in during the morning and I had an interview with 15 teachers. They gave us the prompt beforehand, so we can memorize the speech we have prepared for them."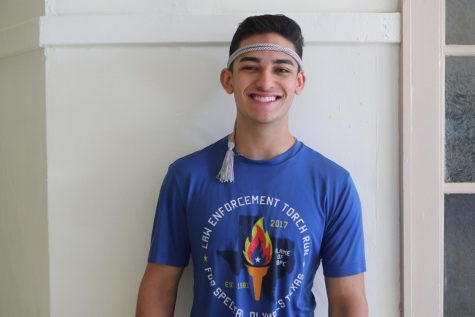 The candidates who applied for All EPHS boy and girl had to submit a resume, partake in an interview and have recommendations by teachers. This interview portion of the selection gave candidates the opportunity to stand up for themselves and explain why they are fit for this title. 
"For me, I think, I was just all around. I wasn't the smartest one out of the candidates, I wasn't the most involved, but I felt like I had a good balance of all of these things and put everything together," Torres said. 
Both candidates explained how they thought they didn't have a chance at be awarded the title of All EPHS boy and girl because they believed they did not fit the characteristics of this title the compared to other students. Hernandez said that there is a certain type of person that everyone expected to get this tittle.  
"I didn't imagine that I could be chosen. I thought there was a certain archetype for All EPHS girl. I just thought I didn't fit it," Hernandez said. "Until this year when I saw that they were actually looking for someone to represent the whole class and that's proud of who everyone is and where they come from." 
However, this was not the case for Torres and Hernandez they were the two selected by the committee of teachers and administrators to represent the 2018 senior class.  
"I think to be an All EPHS candidate you have to care about your fellow peers," Hernandez said. "Not just the people that are in class with you or my fellow top-10 percenters, but everybody. Every single senior out there out of the 349 of us." 
Hernandez said that seniors who are interested in applying for all EPHS boy and girl and boy should go into the application process with a clear head, a love for the school and everyone who comes here and the mentality that they can be chosen even if all the odds are stacked against them.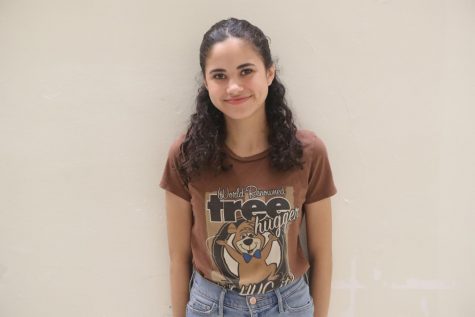 "You should go into it with a mentality that what's on your resume is not the most important thing," Hernandez said.  "I think it's about how you view the world and how you appreciate the school and everyone who attends. Not only you or your friends or people that look like you, but every single person. I think that's what is appreciated during the selection."