Neon Desert Lineup Missing Headliners
This year, El Paso High School students are looking forward to Neon Desert Music Festival, hoping it lives up to its past  lineups, specifically that of 2015.
The headliners include, Hardwell, Foster the People, J.Balvin, Alesso, Logic, Lil uzi vert, Migos,and El Paso's own, Khalid. Many students are looking forward to seeing the local singer preform after his debut album "American Teen", has been rising up the billboard charts.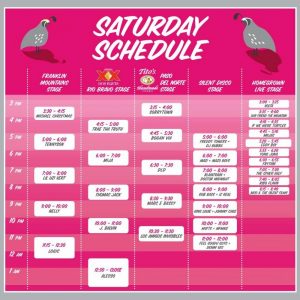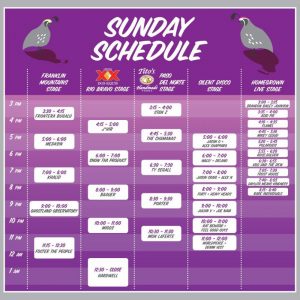 "I feel like that's super inspiring for young artists everywhere in El Paso, he has really put El Paso on the map," Luisa Gabaldon said.
Khalid has appeared on shows such as Ellen, the Tonight Show with Jimmy Fallon and ABC's Good Morning America. His hit single, "Location" earned platinum on the Billboard charts.
Fans are hoping the lineup lives up to the 2015 festival that many students consider the best thus far.
"My favorite year was 2015 because they had Passion Pit, and Flume in the line up and also because they had all genres of music which was really well put," Jorge Rodriguez said.
Although 2015 is considered as the best line up by its fans, Neon Desert is still delivering a line up that attracts people from across the country and Mexico.
"The lineup I could say was better last year and this year they could've gotten more well known artists, but the lineup is not that bad" Angela Al-Hanna said. "Last year was pretty amazing because of Ludacris and Future but honestly when G-Eazy and J. cole came (2015) that was pretty awesome."
This years festival will include a full venue, now that the San Jacinto Plaza has been completed and will give those in attendance not just the sounds but the sights that will make the festival a complete experience.
The entrance for this year's festival will be located on the corner of Mills and Oregon by the Plaza Theater.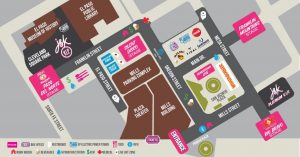 In 2014 and 2015 the festival had to deal with the renovation the plaza that limited space for those in attendance.
"I think Neon Desert this year is going to be the best it's ever been, because of Hardwell and Migos, two very influential artists of our generation," Marco Cisneros said.
Those attending had a chance to buy a general-admission 2-day pass for $119, $99 for military, but for those who want to avoid the big crowd and the lines for the concessions, V.I.P tickets are $250 and V.I.P Platinum tickets for $550 are the better option if they're are willing to pay a little extra.
"This year I wanted to go out on a limb and I got V.I.P so I had to pay $250 on my ticket," senior, Claira Caruthers said. "(It includes) free drinks, free food, you can go into a special area where you can see the concert without all the people."