Community Garden To Provide Fresh Produce At EPHS
El Paso High will soon start a community garden near the cafeteria set to start planting on March 24, which will provide organic produce for their cafeteria to be used in school meals.
The community garden project is working in conjunction with Project MALES, an EPISD mentoring program to show students what resources and other items are available to help them attain a high school and college level education, despite their current setbacks or demographics.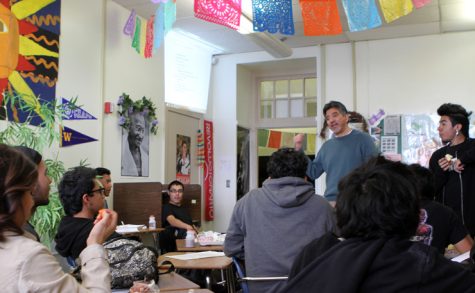 Project MALES recently went to UTEP after being in Austin, Texas last summer, where each student was shown a tour and what college life is like. Project MALES will be the main contributor to the community garden project, which will be a major asset and also be beneficial to the students that are a part of Project MALES.
"The cool thing about this particular project is that all the food we grow will be organic, and be used in the cafeteria here at school," El Paso High School teacher and project leader, Xavier Miranda said. "The students can now enjoy knowing that they had a part in making this food that they are going to eat. It also is a good thing for Project MALES, and those students can be shown what it is like to have a part in growing a garden."
The community garden project is also taking student volunteers from other programs who will work with the students of Project MALES. Currently, there is not a lot of work that volunteers can do for the garden except for going to the project meetings at lunch when such dates are announced. For the dates, students can ask any of the project leaders and El Paso High teachers, including Miranda, Tim Thompson, and Sarah Renteria.
The plot for that project, which is not currently being worked on and will begin in the spring, the plot of grass near the cafeteria and the tennis courts. The size of the plot, will be able to support numerous varieties of produce that will be used for future meals in the cafeteria, for students that enjoy to eat breakfast or lunch in the cafeteria, this means more quality food that benefits that health of each student, instead of produce that are grown with GMOs or other harmful substances.
It is exciting that the community garden project is working with Project MALES because the community garden has the potential to show the students that work it the skills of responsibility and maintaining and nurturing different crops and produce.
"We are waiting until the spring semester because we are currently waiting for some grants that Mr. Miranda has applied for to get approved." Renteria, a biology teacher at El Paso High, said, "My AP-Bio kids and also some of my regular biology students will be working on the garden, as well as some others."
The members of the community garden project will be meeting every Friday at lunch, starting Jan. 27. The leaders met on Jan. 21 to discuss plans for the layout and organization of the garden.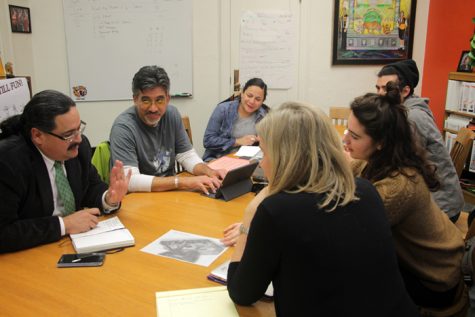 The garden could create a lasting effect on El Paso High through the volunteer and community service available for each of the students that have a hand in it, and also the health and development of each of the students that eats food made by the cafeteria, and will surely create an overall satisfactory environment for every person involved, including other initiatives such as Project MALES.
The community garden project is more than a group of people growing food, it is an opportunity to teach some lesser known skills and further prepare students for life beyond El Paso High.