A farewell from the EPHS class of 2020
The following speeches were prepared by several seniors from the El Paso High class of 2020, this group was part of the All-EPHS finalists and honorees.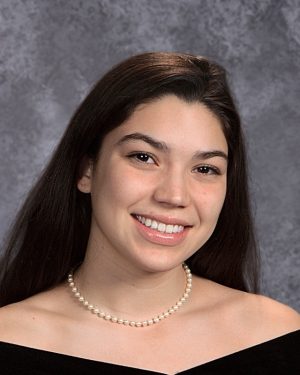 Seniors and guests. I know that I speak for all of us when I say that there's a lot to be grateful for and we can all find the silver lining as we say our final goodbyes. We, the class of 2020, are the last class to have experienced El Paso Highs centennial celebration. The stadium may not be filled for us today, but we were among those who filled it to capacity that day. We echoed chants back to the upperclassmen as we learned what it meant to be a tiger. Thank you to the classes before us for showing us the ropes. Thank you to the best educators in the city who fill each classroom from Mr. Strange's corner room on the fourth floor where pigs really do fly, to Mr. Winter room in the basement: spooky because of the cal, not the ghosts. Thank you to all three Tonys for reminding us that sometimes it's okay to put your phone away. And on behalf of the students who don't get to speak today, thank you to our parents, grandparents, foster parents, and guardians. Thank you mom and thank you dad.vThank you to all the best friends and lastly, thank you to the future graduates for carrying on the traditions, legacies, and pride of El Paso High. Thank you y muchas gracias!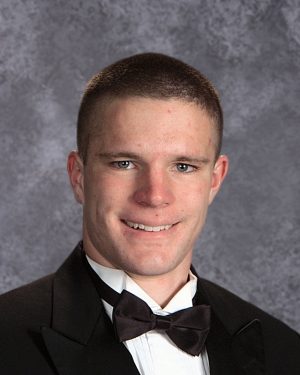 Our high school journey began with the naivety of Freshman year. We became a family, even though we didn't all know it yet. Then sophomore year, we knew everything didn't we? As we deafened everyone during lunch rallies, and dominated on the football field. Junior year was rough. We took more challenging classes and had more responsibility. We learned so much, and saw the light at the end of the tunnel. It was our turn to become seniors. Then when our senior year came so much happened. Now, we get to make our next steps. We will be challenged as we forge ahead. Our success will require work, but we will accomplish things that nobody can imagine of us now. A former Navy Seal Commander, Jocko Willink, said, "If you allow the status quo to persist, you can't expect to improve performance, and you can't expect to win." I challenge us all as the El Paso High School Class of 2020 family to step out and change the world for the better.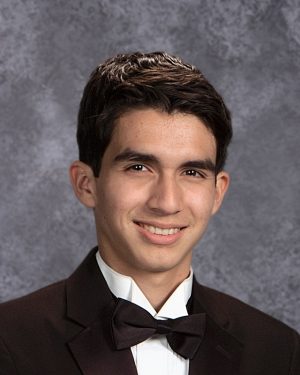 I am honored to have the opportunity to speak to my fellow classmates, teachers and staff, my family, as well as all the loved ones both in attendance and watching from home. Clearly, this is a graduation ceremony unlike any other. It is certainly not what the class of 2020 had hoped for going into our senior year. Not only was this ceremony affected by the coronavirus pandemic, but so were many other cherished experiences, including prom, athletic seasons, and even a proper last day of school. The time that we shared together this year, and even the previous three for that matter, now seem all the more special. While we may not be able to celebrate our graduation and all of our amazing accomplishments in the typical fashion, this does not mean that our hard work will go unnoticed or unrewarded. There are incredible futures awaiting every student of this class. I am so proud to be a part of this group, and to be graduating from the Lady on the Hill. We should all be proud of this moment. While the events of this year have been painful, the class of 2020 will be made stronger because of it, and this will benefit the community and beyond in so many ways as we help to shape a brighter tomorrow. Thank you and Congratulations.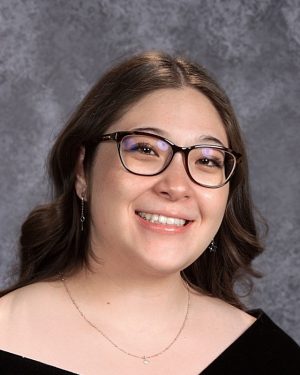 There is a universal truth we must all face, whether we want to or not; everything comes to an end. Every summer vacation, every good book, and every favorite tv series. I've always disliked endings and change. But both are inevitable in life. As much as I've looked forward to senior year and all the exciting experiences that come with it, I've also always dreaded it. Everything I've ever known is all going to change in three short months, and I don't know if I'm ready. Amongst all of the uncertainty we now face, there is one thing I do know, it's almost time to go our separate ways, but not just yet. Let's just revel in these last few moments we have as students of El Paso High.  This year, we faced challenges we never thought we'd have to at our age. But together, we persevered. It's been an honor to grow up as a member of the class of 2020. I can't wait to see what we accomplish in the future, because I know we are a class filled with brilliant minds that are meant to change the world. Thank you class of 2020 for making El Paso High feel like a second home these past four years, I can't wait to see what we become. Congratulations.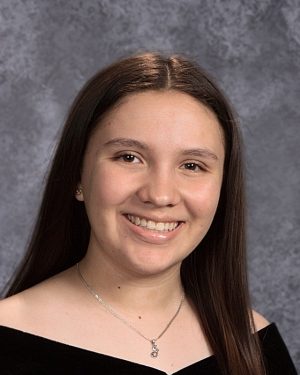 2020, the year that we dreamed would be perfect. the year to cherish every little moment with our friends before parting ways. the year that would celebrate both our accomplishments that we achieved here at el paso high, and the many years of hard work it took to get to this point. Albeit, our year didn't go as we had imagined, one thing is for sure. The graduating class of 2020 is one that is unforgettable. we will always be remembered for having the most school spirit, leaving an impact on the school, and most importantly for being the class who overcame many hardships. Our senior year was far from perfect but it was a year of growth. I am proud of every single one of us, for being resilient, for being strong, for being courageous. Thank you to all those who have supported us, and to the beautiful "Lady on the Hill" for shaping us into the amazing individuals we are today. We have proved that there is nothing we can't overcome and I'm confident we'll all go on to do great things in life. As Mr. Reese always says, "In any event, remember, between now and next time, make good choices and drive carefully. We'll see you next time. Bye byeeeee."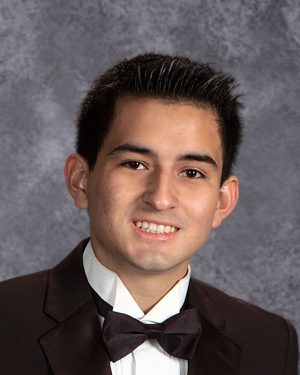 To the class of 2020,
As we go through these unprecedented times, remember, this pandemic does not define us. The class of 2020 is unlike any other. We have worked diligently through countless hours to get to this moment: our high school graduation. We will all be resilient through this, together.
Remember your teachers and fellow classmates that helped you along the way. Remember who we are and what we have brought to the table. Remember and cherish the great memories we made throughout our high school career. It has been amazing to see my classmates be uplifting and courageous during this troubling time. We are the light at the end of this tunnel, and we will be stronger when all this passes. Thank you El Paso High School for nurturing us in our growth to be better people so we can make a difference in our future endeavors. And remember, we will all rule the world one day.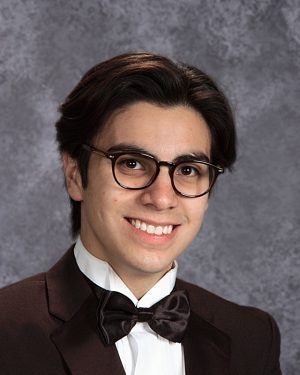 We all thought we would get to live our last movements as mighty tigers celebrating together loud and proud just as we did at every single pep rally. Unfortunately, life threw an unexpected curve ball at us, leaving seniors around the world wondering about the future, not knowing what would come next. However, one of the best things about attending El Paso High is that it has prepared us to take on every obstacle, because trust me there will be many more. Over the past four years, we have all had our share of ups and downs, fortunately, we learned tigers never give up. They persevere through any hardship; they are resilient and strong. When we go out there, we will show the world who the class of 2020 is. Sure, we may be remembered as the class of Covid-19, but, as tigers, we will not let it define us. If there's anything that walking up those hundreds of stairs each day has taught us, it's that we have the strength to be the leaders El Paso High has shown us we can be. Now, we will hold our friends closer and cherish our last moments as tigers a little bit more and we will overcome together.