Being Employed During A Pandemic
Due to the recent outbreak of COVID-19, many jobs have been affected by the pandemic. Some employees have been furloughed as the economy took a hit, while others in the food and delivery services have remained open for being deemed essential business.
This has affected the jobs of the students at El Paso High who work.
Senior, Pablo Castañeda is an employee who has been working at Jimmy John's for over a month and is currently still working making food deliveries during this time. 
"I've been working at Jimmy John's for roughly about a month," Castañeda said. "I'm still working during the pandemic."
Castañeda said that there have only been a few minor changes to his job since the government has closed down public facilities and advises only takeout and pickup orders from restaurants.
"If I'm being honest, the pandemic hasn't really affected my job all that much except for some of the hours I work," Castañeda said. "I started working during the midst of all this chaos. This is just nothing but a norm to me at this point"
Since the stay-at-home orders have been in place, Castañeda has had to take extra precaution to protect himself as well as other people while he is interacting with customers.
"Since I'm a delivery driver, I got to be a little more cautious with how I take orders," Castañeda said. "I make sure I have gloves and a face mask, and we do prepaid orders most of the time. If it is cash I just leave food at their doorstep and they'll give me cash somewhere for me to grab."
While some students have been able to keep their jobs, others have not been able to work. Junior, Paige Chapman is an assistant manager at Hot Dog on a Stick who has been employed there for eight months. 
"Typically my responsibilities at work are preparing the food, working the cash register, cleaning the store, and transferring deposits to my boss," Chapman said. "Currently though my job has stopped completely."
Some businesses have faced the difficulties of acquiring enough supplies to ensure the safety of the employees as well as the customers.
"My boss has been trying to get the supplies we need to reopen like hand sanitizer and gloves, but it's been difficult," Chapman said. 
With all the uncertainty, Paige isn't how the business is going to operate but plans on returning back to work in the near future. 
"We haven't started work but my boss wants us to start doing pick-up," Chapman said. "I am supposed to go back to work within the next week or so."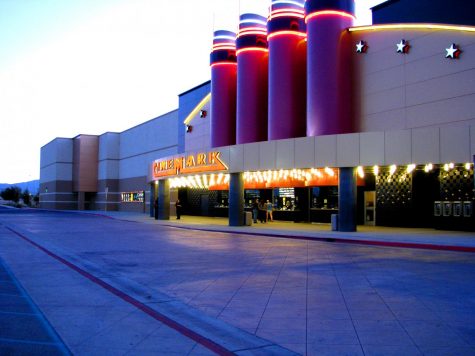 Sophia Fileto-Villanueva is an usher at the Cinemark Movie Bistro at Sunland Park Mall who has been working there since last June.
As of March 18, many employees for Cinemark were laid off or furloughed as the company closing the theaters due to COVID-19 outbreak. Despite Governor Greg Abbott's statement of reopening Texas on Friday, May 1.
"Cinemark has made a statement that they don't plan to go back to reopen the majority of its theaters until mid July," Fileto-Villanueva said. "I plan to go back probably then."
Fileto-Villanueva said that there will probably be changes to movie theaters once they are open to keep the customers safe.
"Probably the max we're going to do is 75 percent capacity," Fileto-Villanueva said. "I think we're going to get scheduled even more cleaning than we do now."