'Joker' leaves viewers laughless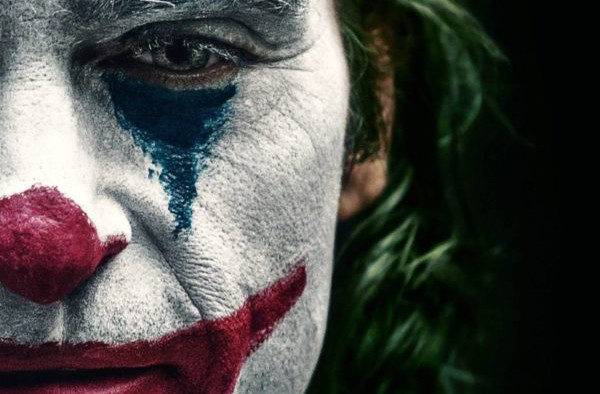 I want more comic book movies like Joker.
The cinematography, visual direction, and composition were brilliant.
It was nothing like other big summer blockbusters with funny or flashy epic fight scenes.
Don't get me wrong there is nothing wrong with summer blockbusters, but Joker is a psychological crime drama and it isn't trying to be like any other comic book movie.
It's one of the most aesthetic comic book movies. There's a morbid feeling and in every shot everything feels off.
The film is disturbing as the protagonist is a deeply disturbed man. It's genuinely awesome and truly beautiful, there are so many absolutely gorgeous tracking shots.
There's a scene in a subway that is handheld-shot and makes the viewer feel as if they were in the subway station with the character. The story is incredibly simple and some elements are rather predictable but it's how a movie executes simple ideas that makes a movie good or bad.
For the most part the movie feels very fresh and it executes  ideas rather well. It tends to be a bit melodramatic, but the film's commentary on society and mental illness though interesting and important, is rather weak.
I think a lot of reviewers are focusing on that aspect to criticize the film.
I do excuse the film for not making stronger commentary on social issues even though the movie revolves around them because the narrative is from the perspective of  the joker and he describes himself as a "mentally ill loner."
When you finish watching the film it feels like you have been a part of something bigger  than yourself and I think people have noticed that even before the film's release.
This may be why so many people are worried that people will start acting like the Joker and commit crimes and such, even though the movie very obviously does not condone the actions of the joker.
The joker is a nihilist character in this film and resorts to violence as a response to his life's trauma.
I've seen people criticize the film for glamorizing violence or making it seem as if violence is the only way out and while it is not,  the movie is from the perspective of a mentally deranged person and the film doesn't present another option because he is the protagonist.
It isn't Ant-man and it isn't Captain Marvel and it doesn't feel forcibly cut by a studio, it feels honest and intense and provoking and almost dangerous and that's what I want out of all comic book movies.