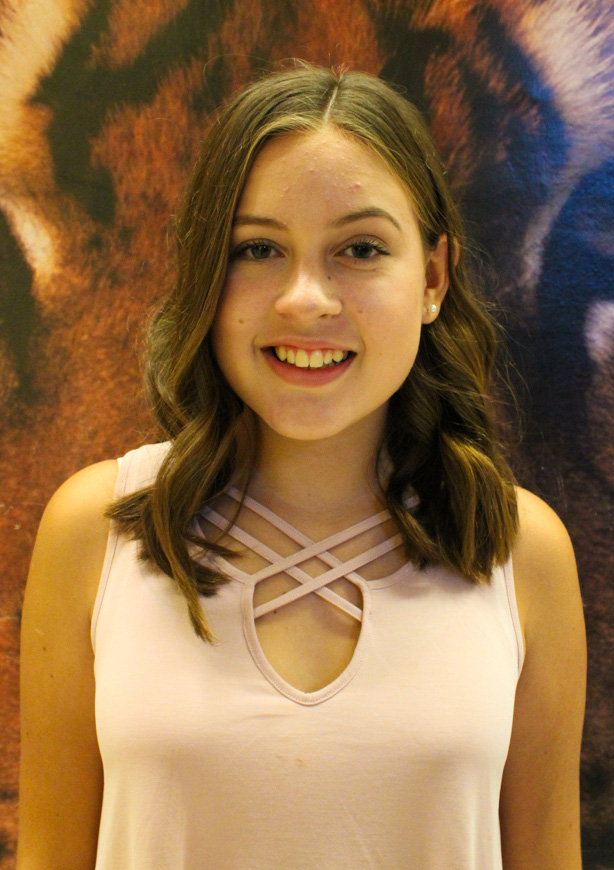 My name is Natalia Lowe and I am a Senior at El Paso High. Some of my interests are drawing, reading, and singing. I seem shy at first, but once you get to know me you will quickly change your mind. I'm loud and very positive which is good since I am a cheerleader here at EPHS. This is my third year writing for newspaper.
I have always enjoyed writing and I have grown to like it even more during high school. Journalism is something new to me, so this year I am hoping to learn as I go. I try to be resourceful, since resourcefulness gives a person the ability to be able to always find a solution to difficult situations.
This is an important thing to have in journalism. Being creative is also important to me. Without creativity things are dull and repetitive. I always want to write something that will bring intrest to anyone who reads it. At El Paso High we have so many amazing students, falculty, and events to write on. Which makes my job a little easier and definitely more interesting.
Natalia Lowe, Staff Writer
Apr 04, 2018

Tiger Choir Earns First Division Ranking At UIL

(Story)

Dec 19, 2017

Christmas, Hanukkah Aren't The Only Days For Celebration In December

(Story)

Dec 07, 2017

EPISD Upgrades From HP to Apple for Incoming Freshman

(Story)