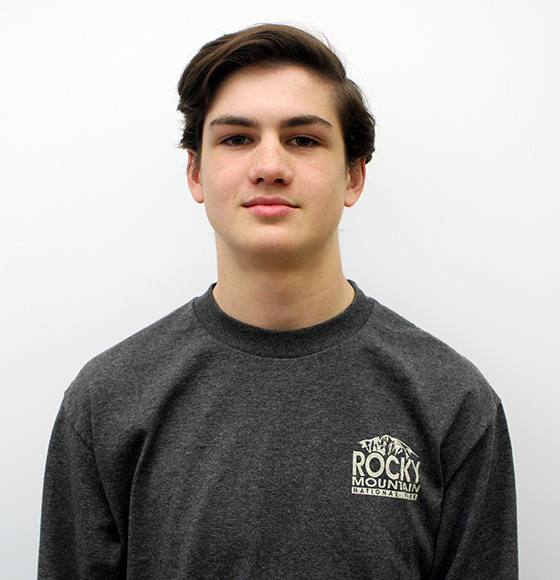 My name is Ethan Graham and I am a junior at El Paso High School, aside from being in the Tatler newspaper staff, I am also a member of Student Council. I was a member of the junior varsity golf team for my first two years of high school, but no longer participating in athletics.
El Paso High is not just an ordinary high school where you go to learn new things about your favorite subjects and prepare yourself for college, it is a wonderful place to do those things, but it is also a place where you can go to find the best teachers that are a part of the most welcoming and friendly school staffs, as well as make the best friends you will ever have in your life and be a part of an amazing piece of El Paso history.
After having none of my middle school class mates join me as a freshman at EPHS, I found the most welcoming community of any school I have ever been to and I immediately made some of the best and most lasting friendships that I have ever had in my life here at EPHS, from fellow classmates to people in the classes above me, you won't find a more welcoming community than here at El Paso High.
Lasting friendships are important as well as your academic success and El Paso High has much to offer in terms of academics and the staff truly cares about your academic success in high school as well as the later stages of your education, whether that be college, trade school, university and law school or medical school. The staff is always there to help you, all you have to do is ask and they will do everything in their power to help you succeed in life.
El Paso High also has a terrific staff of athletic coaches and trainers that help you fight through every obstacle if you would like to pursue a career in athletics. From being on the golf team for two years I can definitely say that the coaches here care about your performances and will also help you get through whatever recruiting process for college that there is, again, all you have to do is ask.
El Paso High School is more than just a high school, it is a welcoming place that makes you feel like you are at home, the teachers and counselors will help you through anything that you ask, and the athletic coaches will help provide an outstanding athletic base that you can build on, and care more about your athletic successes than even your parents, sometimes. It truly is a home away from home and I wouldn't have it any other way.
Ethan Graham, Reporter
Apr 12, 2017

DeVos Proves To Be Contentious Choice For Secretary Of Education

(Story)

Feb 02, 2017

Community Garden To Provide Fresh Produce At EPHS

(Story/Media)

Jan 03, 2017

'Rogue One: A Star Wars Story' is the movie fans deserved

(Story)