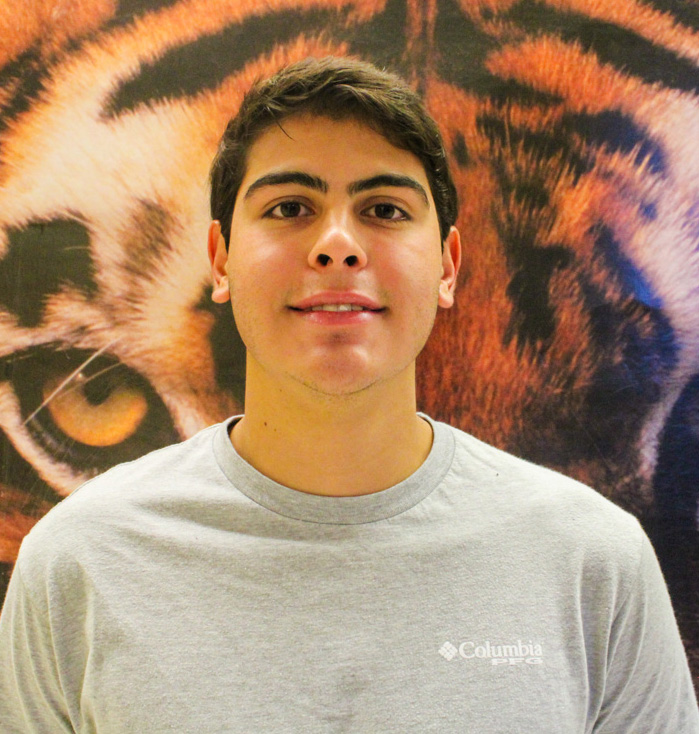 Hello everybody my name is Mohammad Abdeljaber I am a senior at this amazing school, El Paso High. I have been swimming for this school ever since my freshman year and I enjoy everything that comes along with it. From practices, being with team, from swim meets and other events we do during the year. I am part of National Honor Society and Student Council which is an oppportunity for the future when it comes to colleges. I enjoy all my classes ever since the first day off, even newspaper.
I have decided to be part of the newspaper class this school year because I enjoy reading the news, it is a source where I can see what is going on in  our campus and what events may come up. It is my last year here in beautiful El Paso High and I really enjoy the benifit of having newspaper being handed out to us once in a while.
The previous years I wasnt reading the newspapers as much, altough I want to encourage freshmen this year to join the newspaper team and be part of the school, being able to learn about other people and what they have to offer to this school.
I hope to capture every important topic that can be widely spread throughout this school, to make sure everyone has a basic idea of what is going on. Although this may not sound important, but it is, because the things that go on in this school may affect us whether it's an event or something that involves the school or district. However I wish to be someones source one day and hope that they realize that the newspaper helped them in some way or another.
I aim for students to realize that newspaper can be a beneficial program to a problem. I encourage who ever is reading this to take time and try to be a part of The Tatler or at least read the paper and our website, ephstigernews.com, to see what is going around your school and how you can help be a part of what is to come.
Mohammad Abdeljaber, Staff Writer
Dec 15, 2017

Tigers Nearly Perfect En Route To Fifth Consecutive District Title

(Story)